It's a quiet Sunday here at the library….my favorite kind of time to get caught up on picture book reading.
Little Lola by Julie Saab is a cute cute story about a cat named Lola who goes to school.  Text that would work with storytime and great illustrations, I can't wait to add this to the collection at school.
Daniel Kirk has a new picture book out called Ten Thank You Letters.  Pig and Rabbit start writing thank you letters and with each subsequent letter, they think of someone new to write to.  A great reminder to think about the little everyday things.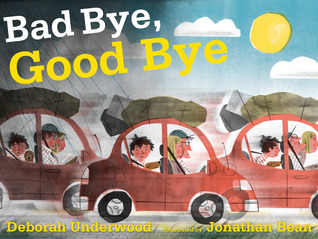 A rhyming picture book about a boy and his family who move to a new town.
Naughty Kitty by Adam Stower.  An adorably cute story about a little girl who gets a kitty.  Little does she know that a big tiger is causing the trouble and she blames her sweet little one.