I think that my co-workers dread that time of the week when I'm furiously putting books on hold…but how am I to know if I like them or not without reading them???  Here are a few that were just screaming my name:
   A book about all the things a tree does. Told in rhyming text, this is the kind of story that could be the start of an entire unit about trees, or just a read to your little one while snuggling kind of book.
I stumbled up Gris Grimly, the illustrator of this book, somewhere and decided to read everything that my library owned. This book, told in rhyming text, is a mix of Series of Unfortunate Events, Nightmare before Christmas and Coraline…the illustrations were fabulous. The rhyming text was a little off kilter for me, but if I was to read this at storytime I think I could make it work.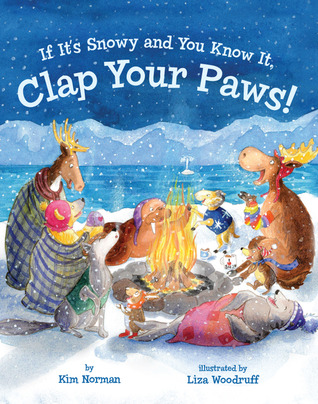 So this is the kind of book that makes complete sense to me as I am always making up lyrics to songs I know because I can't remember the tune or song that it is supposed to be. I love the illustrations, and winter is my 2nd favorite season. This book reminds me of watching all the Christmas specials when I was a kid.
   A "song book" for those ghastly monsters on a camp out. Written to the tunes of some of our childhood favorites, this book will sure delight even the grumpiest of ghouls!