I picked up book 1 on a whim….I had left my book on the table.  The cover is intriguing and I totally judge a book by it's cover.
Anna lives at a farmhouse with her dad.  In the basement live 4 boys who Anna has grown very fond of.  She is sure that she doesn't know everything there is to know about what her father does, but since she has been allowed to participate in the care of the boys, she takes it as it comes.  Until one day Connor and Riley arrive and craziness ensues.  Anna realizes that she is more connected to the boys than anyone ever thought.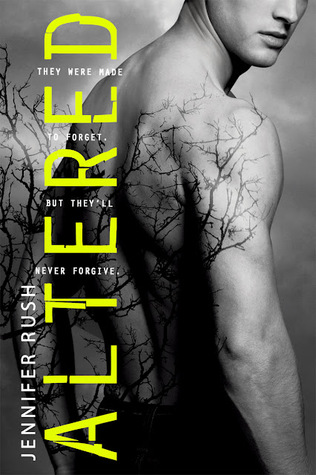 (book 1) 
(book 2)
Book 2, Erased, picks up where Altered left off.  On the run from the branch, Anna and the boys are slowly figuring out the lies they  have been told for years and are learning who they can and cannot trust.
These books have made their way into my top 10 list.  Book 3 is slated for release in 2015 (sheesh) and there is a 0.5 book, Forged, available in ebook.