I did not mean to slack off so much….here is what I've read (I think) over the past month or so…..ready????
  I adore this book.  I loved the illustrations, the story and just the fun of this book.
  I'm so glad that there continue to be new Fancy Nancy books being published.  I enjoyed this story alot.
  Definitely not my favorite Fancy Nancy book, but I will continue to read them as long as they are published.  Lionel, Nancy's field trip buddy, plays too many jokes on Mrs. Glass and he ends up in a bit of a pickle.  The story started out strong…Nancy going to the apple orchard on the hunt for Gala apples because they are her dad's favorites but then it became more about Lionel and his shenanigans than about Nancy and her search for apples.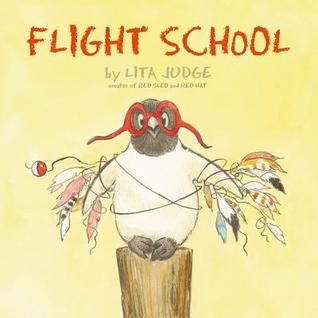 Flight School by Lita Judge….Lita Judge wrote Red Sled and Red Hat, both of which I liked alot.  I loved Flight School, a book about a penguin who wants to fly.  A story about determination, friendship and having the soul of an eagle.
  Again! by Emily Gravett.  She is quickly becoming one of my favorite picture book authors.  This story is about a little dragon who wants his mom to read the story again and again.  Momma dragon shortens the story each time and she finally falls asleep during the telling.  A fun surprise at the end of the story.